Leah Jay is a proud supporter of Fight MND, the fight against Motor Neurone Disease. The cause is close to Leah's own heart, as her son Elliot was just nineteen when, after a twelve-month battle, he tragically passed away from MND. Leah and the team have been involved in a number of Fight MND events and hope to continue their support of these events in the future.
Big Freeze Newcastle Fundraiser
In June 2017, Leah took part in the inaugural Big Freeze Newcastle event – just weeks after she reached the summit of Mount Everest.
The Big Freeze was established by the Cure for MND Foundation. The event saw local personalities sliding into a giant pool of ice water, all in the name of raising funds and awareness to 'Freeze MND'.
The initiative was driven by a local committee partnering with Fight MND and the Newcastle City Blues (AFL), the club Leah's son Elliot played for in the under-18s premiership team of 2006.
Other 'sliders' included Jim and Tim Mackenzie, Newcastle locals who have lost family and friends to MND; former Australian cricketer, Anthony Stuart; and owner of Genesis Fitness Clubs NSW, John Pirlo, who was in fact once Elliot's boss.
A Gala Ball was held after the slide event, giving participants and supporters a chance to celebrate their fundraising achievements and raise further awareness.
A grand total of $109,000 was raised by the Big Freeze, donated directly to clinical research and trial drugs to find a cure for MND.
"To see this event coming to the regional areas, that means a lot," Leah said. "It's also aligned with the AFL. Elliot played AFL, so that's a really nice tie-in and I'm really proud to be involved."
In 2018, Leah was invited to head up the Big Freeze Newcastle committee as Chairperson, assisted by her team and a dedicated group of volunteers.
"To see the community come together at last year's Big Freeze was so inspiring," Leah said. "I had always planned to be involved again in some way this year, but was honoured and absolutely blown away to be invited to act as Chairperson."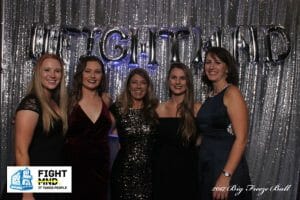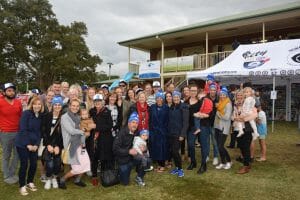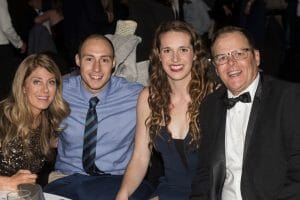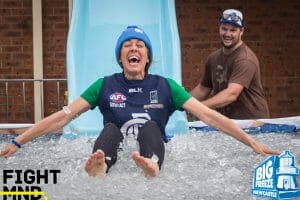 Walk to D'Feet MND Fundraiser
Since 2013, Leah Jay has been a major sponsor of MND NSW's 'Walk to d'Feet MND' event. Team members, families, and friends have attended the walk each year, helping to raise funds and awareness.
In 2021, the Hunter Walk to d'Feet MND raised over $ 56,368 to assist MND NSW in their research and support of people living with the condition.