ON THE 23RD MARCH 2020, SOME OF THE MOST SIGNIFICANT CHANGES TO THE RESIDENTIAL TENANCY LAWS THAT WE'VE SEEN IN DECADES WILL COME INTO EFFECT.
As Chair of the Property Management Chapter for Real Estate Institute of NSW (REINSW) for the past two years, I have been heavily involved in liaising with the Department of Fair Trading on these updates, working to achieve the best result for everyone.
Below I have highlighted some of the key changes that you will need to be aware of. Please note that these changes apply to all existing and future leases, except where noted.
KEY CHANGES
Rent increases must only be issued once per year (12 months) if a lease is outside its fixed term and in a continuation of the agreement.
Landlords must obtain the tenants prior written consent to publish photographs or video recordings of premises, including property interiors, for advertising purposes which may show the tenants possessions.
Tenants may make minor alterations, fixtures, additions and renovations with the landlord's consent. The landlord cannot unreasonably withhold consent if the alteration, fixture or addition is one from a prescribed list in the 2019 Residential Tenancy Regulations.
Repairs or replacements of hardwired smoke alarms must be carried out by an authorised electrician.
Penalties will apply for landlords who fail to comply with annual checks to ensure smoke alarms are installed and in working order.
A landlord may terminate for failure to pay rent, water usage charges or charges for the supply of gas, electricity or oil. However, please note that landlords/agents must first comply with water usage obligations such as giving the tenant 21 days to pay for such charges.
Victims of domestic violence will be able to terminate their lease without penalty.
For tenants who sign their lease after 23rd March 2020, have the right to break their lease under a sliding scale of penalty fees.
Effective from 23rd March 2025, all toilets will need to be dual flush toilets with a minimum of a 3 start rating (WELS).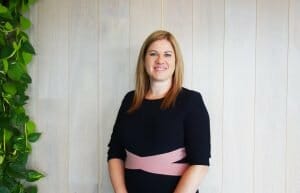 Pictured: Michelle McLean, Senior Property and Compliance Manager, Leah Jay
WE'LL KEEP YOU UP-TO-DATE
In the coming weeks, we'll provide you with more information and detail on how these changes will affect you, as a landlord or tenant.
In the meantime, if you have any questions, please contact your Leah Jay Property Manager.